Are you dreaming of a place rich in thrilling adventures? Ecopark Adventures is waiting for you! 
Explore along Penzé River aerial obstacle courses between centennial trees, have fun on our Tarzan swings, wobbly bridges, air surfer and over 1 200 meters of zip lines !
A minipark is dedicated to children over 2 years old with obstacles courses 50 cm high.
The Ecopark offers 10 aerial adventure obstacles courses depending on people's height and age.
Children between 5 and 7 years old must be accompanied at all time on the course by an adult!
Children under 14, whilst on site, must remain under the control or supervision of an adult at all times.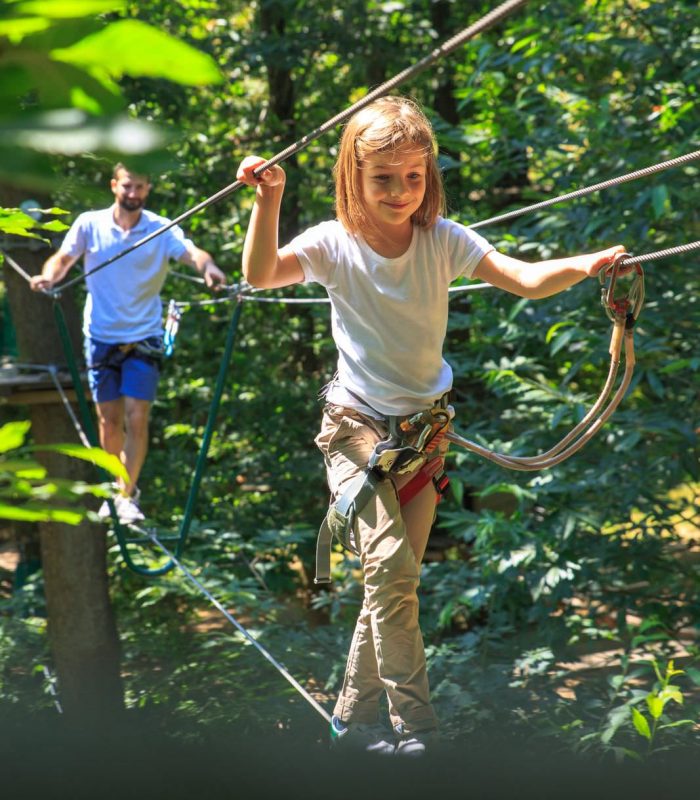 Open from April to November, every weekends, Wednesday and bank holidays and everyday during school
holidays (zone B) from 1pm (10.30am during summer holidays).
The park reopens on Saturday 20th March 2021. We are looking forward to welcoming you again !
>14 years old :  22 € 
8 to 13 years old : 18 €
5 to 7 years old : 13 €
2 to 5 years old : 6 €
Free access for accompanying person staying on ground-level.
Booking required.

Address and contact details