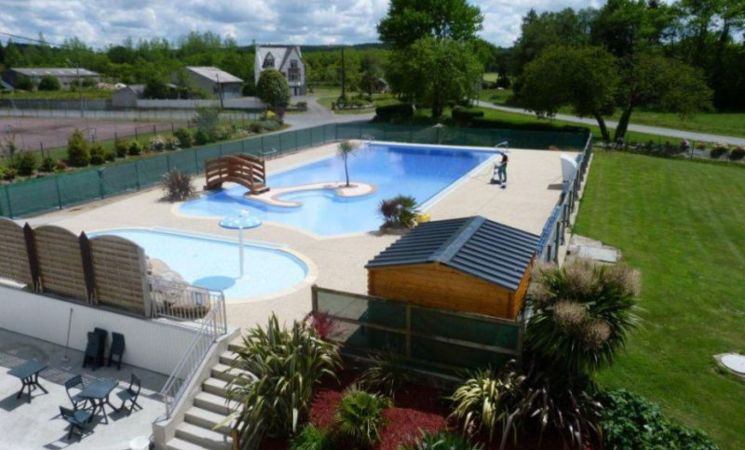 The swimming pool is located in a green setting near sports equipment (football field, multi-sports field).
It welcomes you from June to the end of August, under the supervision of a lifeguard, several areas are at your disposal in heated water: a swimming area, a fun area, a toddler area.
Behind the pool you will find a lawn for afternoon tea or relaxation.
Swimming lessons, beginners or experienced, are possible in July and August, upon registration with the lifeguard.
Prices
Tarif adulte Plein tarif
Children's rate
Location
Nearby