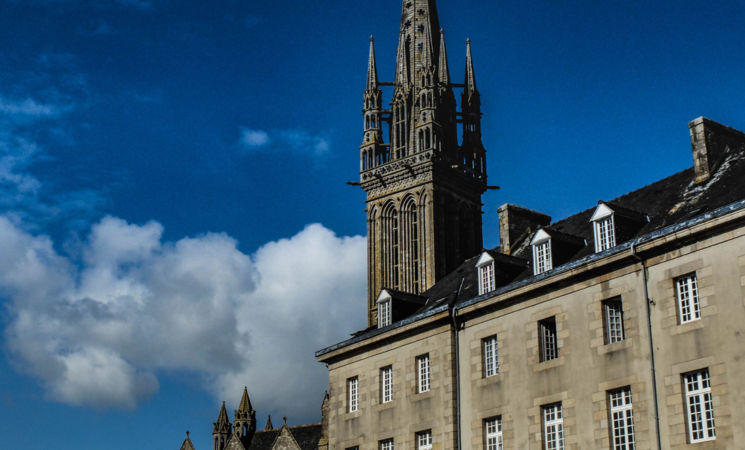 Today, the Collège du Léon is partly Jean Jaurès State Primary School and rented flats. Visit from the exteriors only.
This building was built by Monseigneur de la Marche, the last bishop of Saint-Pol-de-Léon. The purpose of this construction was to extend the previous school which had been housed on the same site in 1681 but had becomed ruins. The first stone was laid on MArch, 31st 1787.
The work was entrusted to the architect Robinet and was to cost 4000 000 French pounds. The establishment was inaugurated the following year. The 18th century architecture is characterised by its functionality with high ceilings and bright rooms. The building dominated the playground which became "La Place ("Square") du Kreisker" in 1891.
During French Revolution, the Collège was secularized and then closed and then became succesively a prison, a military hospice and barracks until 1805.
It re-opened its doors in 1806 and experienced considerable vitality for a century. Between 1901 and 104, during the time of the laws of exception against religious congregations, the religious authorities refused to sign the contract which would make their school secular. The school had to close its doors and ceased to exist on December 31st, 1910. In 1911, the Collège du Léonwould pursue its educational mission under the name "Institution Notre-Dame du Kreisker", at the former convent of the Ursulines, 2 rue Cadiou.
Location
Nearby