Ancienne chapelle Saint Jean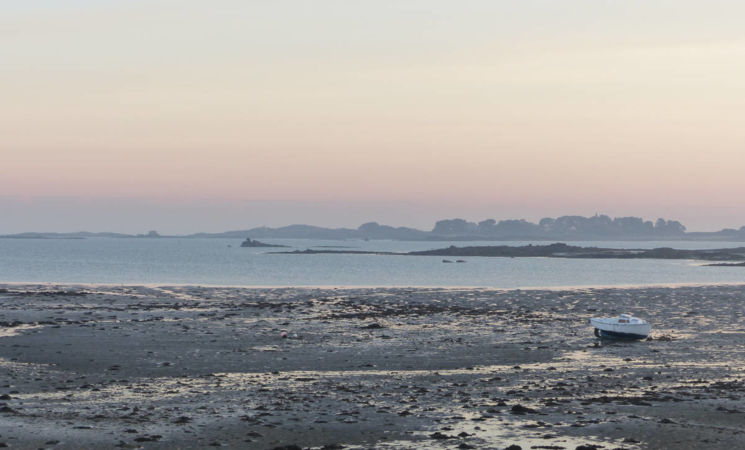 On the headland of Saint Jean ("Saint John"), are the remains of a chapel that once stood there and bore the same name.
There are no archives but the microtoponimy of the 1847 land registry and a Templar's charter of 1182, attributed to Conan IV, duke of Brittany, attests to a Templar's presence in "Castellum Pauli"(Saint-Pol). The building is east-facing and measures 5m x 7.8m. The stones used for its construction were local ones and also came from the nearby foreshore.
The apocryphal charter of the 12th century, attributed to Conan, carries the following statement : "I, Conan, Duke of Brittany… concede to the House (the temple) everything that the templars possess in my duchy…all of this (and it is) under my protection and if anyone should have the audacity to importune (the templars), there is no doubt that he will be punished by le… The witnesses are myself who has given and granted, Hamon, bishop of Léon, Guyomarch, viscount of Léon…" A disturbing coincidence, Hamon, bishop of Léon from 1161 to 1172 was murdered on leaving Saint-Pol-de-L2on cathedral after mass. At the instigation of his brother Guyomarch ? The mystery remains…
The appointment of the perpetual curate of "Trefgondern" by the pope continued after the trial of the Templars: "The curacy of Trégondern or Saint John the Evangelist is part of minihi Kastell Paol…"
Location
Nearby