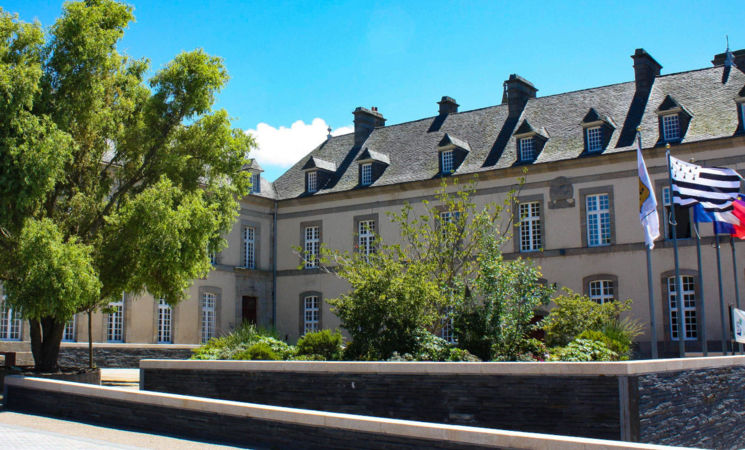 The former episcopal palace is now home to the Townhall.
The former episcopal palace was built in 1706 to replace the previous building which had been destroyed by a fire. The town hall has been housed here since 1830. The west wing was added in 1750. Four bishops resided here during the 18th century: Jean-Louis de la Bourdonnaye, Jean-Louis Gouyon de Vaudurand, Jean-François d'Andingné de la Chasse and Jean-François de la Marche.
The building reflects the Age of Enlightenment's style of construction. Everything is rational – the elongated form, elevation to a first floor with a hip roof, the symmetrical placement of the window and the specific interior layout. The east wing has a monumental staircase decorated with two paintings, one of which comes from Tuileries castle, and also restored panelling.
The bishop's palace was closed down during the French Revolution. The magistrates of the Republic held their regular assemblies here in the fallen palace. Confiscated goods were held here as well as fodder and the seeds for the requisition. Under the First French Empire, the building is converted into a "sénatorie". It was occupied by nuns of the retreat during the Restoration, from 1820 to 1827 and then by old and infirm priests from the diocese until 1830. It was subsequently bought by the municipality, its services were housed there and it was transformed into the town hall.
Location
Nearby