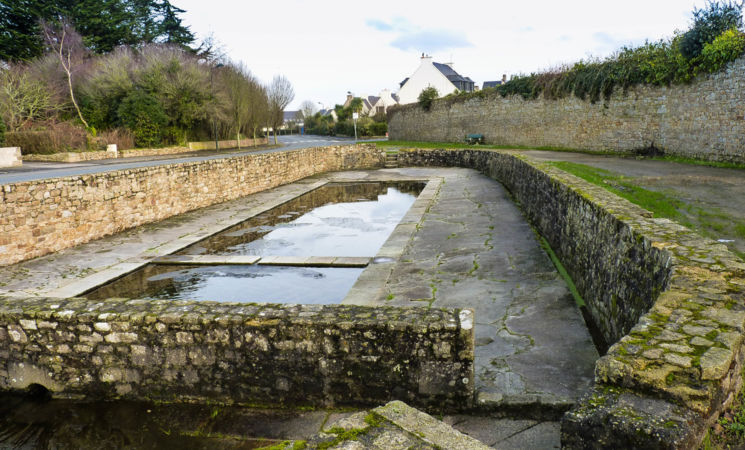 The outdoor washing place of Gourveau is covered with grave stones. It is supplied by a fountain, mentioned in the life history of Paul Aurélien, witten during the 19th century.
He was the first bishop of the city, and he supposedly stopped here on his way along the coast, after having left Ouessant island. HE met a pig keeper here who supposedly took him to a neglected castellum surrounded by earth ramparts and inhabited by a wild sow and her young ones, bees, a bear and a wild ox.
During the 18th century, the washing-place was refurbished and then used for the whitening linen thread.
Next to the washing place is the 16th-century manor house of Gourveau composed of a central main building with two wings.
Location
Nearby