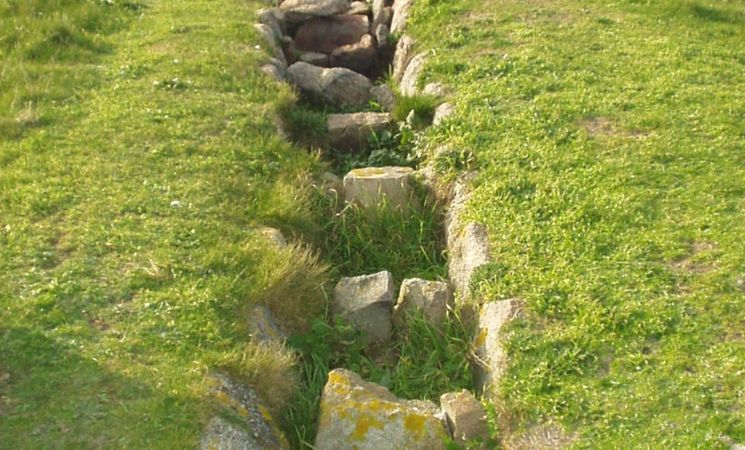 Some seaweed kilns can be seen directly on the coast of Cléder in Kerfissien and Poulennou. These kilns are built in 60 cm deep by 5 to 10 m long and 50 cm wide trenches and covered on their sides and bottom with flat stones.
For centuries, seaweed has been a wealth for the coastal populations of Brittany. It was used in the past as fertilizer in the fields and as fuel instead of wood. It is only during the 19th century that seaweed gathering became prosperous, at the time when the virtues of iodine were discovered. Many factories therefore set up in Brittany, near the gathering places of seaweed.
At low tide, the seaweed was gathered then spread to dry in the sun. Once dry, it was burnt in kilns dug in the ground and lined with stones.
Spoken languages : French
Location
Nearby