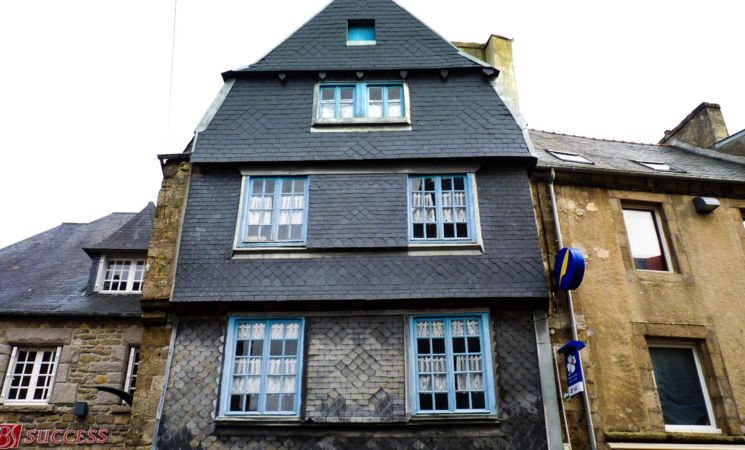 This 15th-century house, is the tallest in the main street with 4 levels. Today, the ground floor has become the News Agency.
During the 16th century, houses in Saint-Pol-de-Léon were made of timber until stone started to replace little by little this building material. This house is one of the last two remaining homes with timber-framed facade in Saint-Pol-de-Léon.
There are similar houses called the "shop-window houses" in Morlaix and Saint-Malo. The facade is covered with slates decorated with diagonal motives. The building has a magnificent timber-truss roof which attests to the knowledge of the seafaring carpenters.
Location
Nearby