Un musée pour l'océan
Comprendre aujourd'hui, imaginer demain.
70.8 by Océanopolis, the scientific museum like no other, dedicated to the ocean.
This ocean covers 70.8% of our planet's surface…
Through its themes of maritime technologies and innovations, 70.8 reminds us of the extent to which the ocean is omnipresent in our lives!
Our plates and medicine cabinets are full of molecules from marine organisms!
But the ocean is also a source of transport for passengers and goods.
Every day, men and women ensure the smooth running of this permanent maritime ballet, particularly in the famous Ushant rail, the gateway to and from Europe, which is one of the busiest maritime routes in the world.
Because the ocean is at the heart of the issues of our time, 70.8 invites us to understand its complexity and fragility.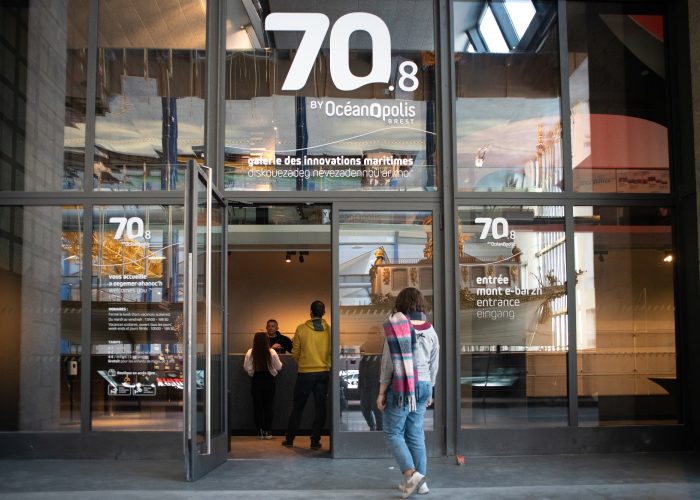 Online booking recommended
Duration of the visit: about 1H30
Recommended for children aged 6 and over

Address and contact details