Domaine de Kerveguen, Craft Ciders

Domaine de Kerveguen, craft ciders
In 1993, Eric Baron created the Domaine de Kerveguen cellars in Guimaëc, near Loquirec. Inspired by a past farming and family tradition of producing cider for their own consumption, he added his own touch and technique for tastier and flavorful ciders.
The eco-certified Kerveguen ciders age during 6 to 8 months in oak kegs as opposed to most of the cider factories which use tanks. This explains the wood and robust taste leaving millions of flavours in the mouth.
Each year, after the winter fermentation, Eric Baron elaborates 3 "cuvées" with each a different residual sugar : the sweet "Carpe Diem Prestige", le Brut (dry) and the "Cuvée du Paysan" for amateurs of rougher ciders…
Eric Baron's ciders are present on many Michelin-star restaurants' tables and his knowledge has been rewarded by the supreme distinction : his Carpe Diem Cuvée has been selected by l'Elysée since 1997 !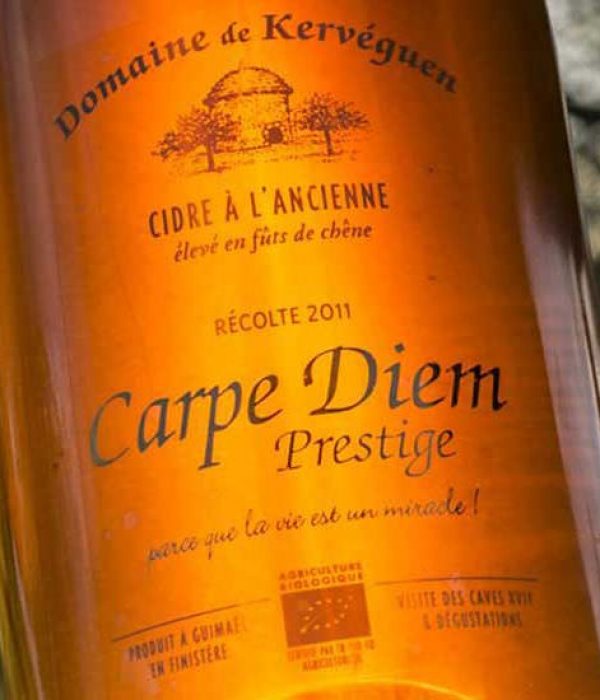 Free access to the 16th-century cellar from April to September.
July : everyday 10am – 12.30pm & 2pm – 6.30pm (except sunday and bank holidays).
August : everyday 10am – 6.30pm (except sunday).
April, May, June & September : everyday 10am – 12pm & 2pm – 6pm (except sunday).
October to March : Booking required.

Address and contact details