The Domaine du Treuscoat, in Pleyber-Christ, near Morlaix, unusual accommodation and leisure park, welcomes you to its 63-hectare park.
Come and enjoy its leisure park with your family or friends.
The entrance to the Domaine includes access to the Parcabout®, (nets stretched between the trees), to the 9-hole mini-golf course, to the outdoor games (draughts, chess) but also 3 marked trails with treasure hunts adapted to the whole family.
In the afternoon, you will have the possibility to rent mountain bikes and electric bikes, to go for a supervised ride on e-trottinettes, to enjoy a pony ride for children from 4 to 10 years old, or a carriage ride for the whole family (extra charge)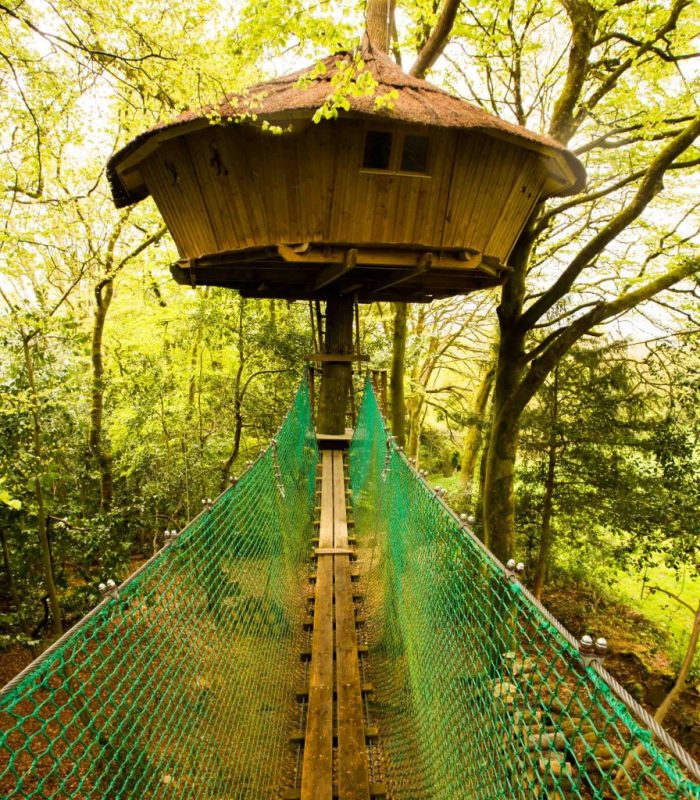 Timetables on the website: https://www.domaine-treuscoat.fr/
Prices on the website: https://www.domaine-treuscoat.fr/