Ecomusée des Goémoniers (seaweed museum)

Ecomusée des Goémoniers (seaweed museum)
Red, green or brown, Brittany has over 800 species of seaweed. Come and discover the richness of these sea plants and the history of their harvesting by the seaweed farmers. From the 19th century to the present day, you will discover the amazing uses of seaweed in food, cosmetics, agriculture and pharmacy.
Fête des goémoniers on Sunday 20 August 2023 from 2pm.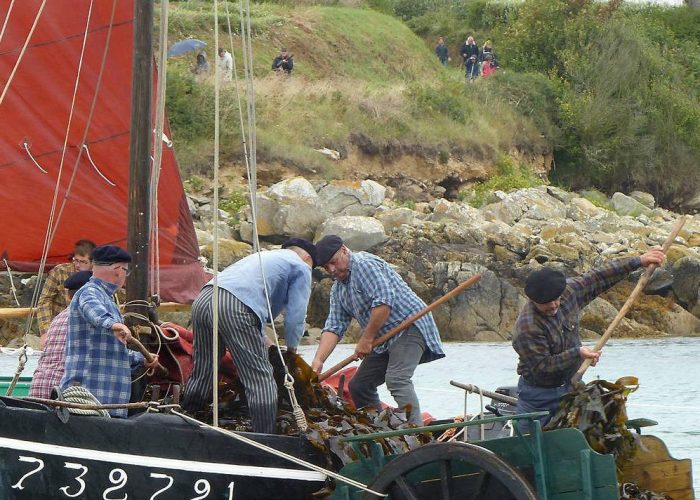 From 08 April to 08 May: every day from 14:00 to 18:00 (except Monday)
From 09 May to 18 June: Saturdays and Sundays from 2pm to 6pm.
From 19 June to 24 September: every day except Monday from 2pm to 6pm. + Thursday mornings in July and August from 10:30 am to 12:30 pm.
All year round by reservation for groups and schools.
From April to September: programme of activities (seaweed cooking courses, discovery of seaweed on the foreshore, sailing in a traditional boat, creative workshops for children…). Dates and information on the website.
Adult: €6
Reduced : 4 €
Free under 7 years old.
Pets allowed.